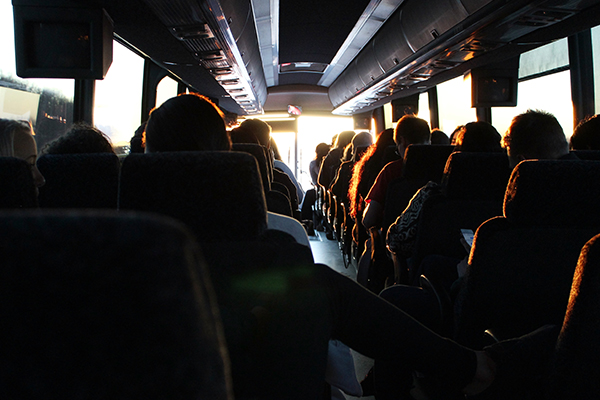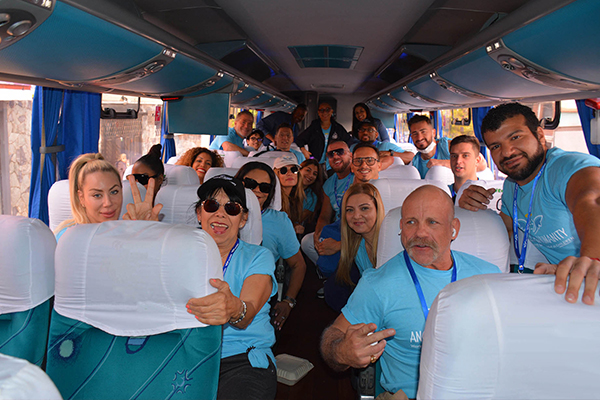 School Bus Rental Atlanta
Welcome to ATL Party Bus's website, the finest charter bus company in Metro Atlanta, Georgia, for all kinds of situations where there is a need for a first-rate Atlanta charter bus service. You can count on our professional charter transportation services whether you need a limousine or party bus for your special occasion like your wedding party or an Atlanta charter bus rental, a shuttle service at Hartsfield-Jackson International Airport, a group trip, a sporting event at Mercedes Benz Stadium or Suntrust Park, a school field trip, an away game, or a school event. Our line fleet comprises different vehicle options, including coach bus rentals and other bus types suitable for any plan. You can rely on us if you need a reliable Atlanta charter bus service to visit the most popular locations in town. In particular, our charter bus company provides premier school bus rentals in Atlanta, GA, for field trips, sporting events, away games, or any type of school events, like visiting popular destinations such as the Georgia Aquarium, the Ebenezer Baptist Church, the Center for Civil and Human Rights, the Emory University, or the Centennial Olympic Park. Those types of Atlanta charter bus services are great for school events and school trips because they can carry significant student groups of up to 55 people, taking them safely and smoothly. Wherever in the greater Metro Atlanta area it is that you are planning a school event or any type of outing with your students, our stress-free transportation service will take you there, then wait for you, and, finally, carry you back home safely. Our professional Atlanta charter bus service will perfectly align with your school events, so everything will go as planned. The one behind the wheel of the school bus will be a professional driver who knows the best routes in Metro Atlanta as the back of his palms. As the best bus company in Atlanta, our reliable transportation service will guarantee you will arrive on time for your school event because you will avoid all the traffic jams. But no matter how long the school field trip journey can be, you and your students will have a great time and a comfortable ride. This is because all of our Atlanta charter buses have premium amenities that will grant you comfort and enjoyment while you are there. The reclining seats, air conditioning, and ample luggage storage will guarantee a comfortable ride, no matter if you are having long-distance travel to any other nearby cities. All of the above makes our great school bus rental service in Atlanta way better than traditional school buses. And that's because our charter bus company has the sum of top-notch school buses and an excellent Atlanta charter bus stress-free transportation service! Call us anytime so our dedicated agents will gladly share all the necessary details about our school bus rentals in Atlanta, GA, including the actual pricing, so you can make an informed decision!
We have the perfect bus in Atlanta, GA, for your next field trip or game away, and for the best price!
As a leading Atlanta charter bus company, we will be your best ally during your upcoming field trip or away game. With our Atlanta charter bus services, you and your students will have a comfortable ride to your destination thanks to the high quality of our school bus rentals in Atlanta. And that's because they are not like the traditional school buses. When you rent a school bus in Atlanta with our Atlanta charter bus company, you will get a top-notch charter bus-type vehicle because of its extra amenities like air conditioning, reclining seats, and modern interiors. But that's not all, because our Atlanta charter bus company takes our goal very seriously to provide a stress-free transportation service for field trips and away games. That's why an Atlanta charter bus professional driver will bring you safely to your destination, whether for a game away or a school field trip. As you can see, there is a big difference between our charter bus services with professional drivers and the traditional school buses. All of the above is the perfect bus company for field trips, for carrying sports teams to away games, or any type of school event!
Prepare to be greeted by our enthusiastic Atlanta charter bus company's agents to start your amazing journey with our school bus rentals in Atlanta, GA!