North, Georgia, Wine Country Tour from Atlanta
Welcome to ATL Party Bus's website, one of the top luxury transportation companies in Metro Atlanta, GA. We have been providing top-of-the-line party buses and limousine rentals for all types of special events. Our luxury rentals are suitable for all kinds of celebrations, including, of course, private wine tours in North Georgia Wine Country. As one of the finest wine-tour areas in the country, North Georgia is Georgia's premier wine region. And that's because of the excellent quality of the exclusive wine strains you will find there. If you want to have a memorable special day with your partner or with friends, renting a stretch limo or passenger party bus is a great idea for taking a wine-tasting tour in the North Georgia area. The main reason for that is that our world-class limo service will let you create your own itinerary without any limitations. With us, you will have the opportunity to have a custom North Georgia wine tour and visit the vineyards and winery you want. Nevertheless, we have made a selection of some of the finest North Georgia wineries and vineyards, so you have a broader picture to choose from: Cottage Vineyard, Fainting Goat Vineyards, Cenita Vineyards, Yonah Mountain Vineyards, Wolf Mountain Vineyards, Ott Farms and Vineyard, Habersham Winery, Serenity Cellars Winery, and Frogtown Winery. All of these places offer extraordinary wine tastings, and there you will learn a lot about the whole creation process of wines because of the tour guide that will be accompanying you. So what are you waiting for to contact us via phone or email to book a party bus service, luxury rental, or limo service? Our luxury transportation service will pick you up anywhere in the Metro Atlanta area and then take you to the North Georgia region. So if, for example, you are in downtown Atlanta in, let's say, John Portman Blvd at Trader Vic's Restaurant, and you need to be picked up and then carry you to North Georgia, you can count on us. So if you want to have an incredible experience and a great time, our limos, deluxe sedans or SUVs, and party bus rentals are perfect for North Georgia's wine-country tours. Give us a call today to rent a fantastic stretch limousine or a party bus rental for your wine-tasting special day! Our customer service team will provide you with a no-obligation custom quote based on a few pieces of information!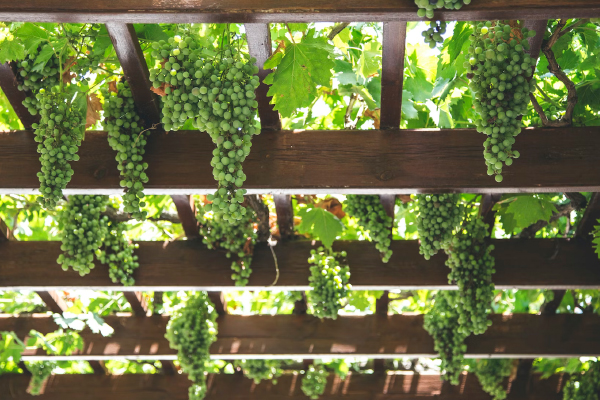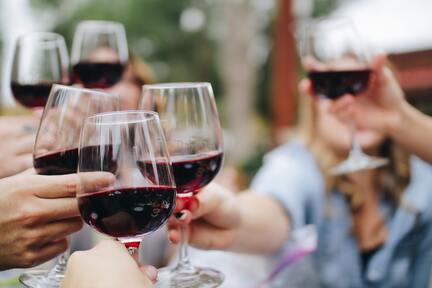 Deluxe stretch limos and party bus rentals for North Georgia wine tours!
If you want to celebrate doing something exceptional, renting a party bus or a stretch limousine for a North Georgia wine tour is the way to go. ATL Party Bus is the best ally for Atlanta brewery tours and private wine tours. And the explanation for that is that our limo service will accommodate your plans, following your schedule to the letter. The North Georgia wine tour starts when you hop in the luxury rental. The high quality of our limos or party buses makes them ideal for North Georgia wine tours because of their modern features, such as plush leather seatings, built-in bars, state-of-the-art surrounding stereo systems, air conditioning, and more. While riding one of them during your trip through the North Georgia mountains and towns like Blue Ridge, Ellijay, Big Canoe, Hiawassee, or Helen, GA, you will have a unique experience. While you are having an unforgettable North Georgia wine tour, limo ride, and drinking your favorite wine, you will have the chance to admire the rolling hills and the breathtaking views. And if you want to seize your wine tour to the fullest, we highly recommend you visit at least one of these three celebrated wineries because they provide a guided tour so you can learn about the process of making world-class wines. You can have one of our party buses or stretch limo rentals for the full day because you will need it to take full advantage of our North Georgia wine tours. Contact us as soon as you can so we can arrange all the detail about your North Georgia wine tour in Georgia's premier wine region and wine country!
Luxury rentals are one phone call away for your North Georgia wine tour!