Party Bus Perimeter Center, GA
Welcome to the website of ATL Party Bus, the number one provider of luxury transportation services in Metro Atlanta, including sites like the Perimeter Center. There are a few things better for improving a special occasion than having an incredible stretch limousine, first-rate Town Car, or passenger party bus rental. And that's because, from the moment you make your reservation with ATL Party Bus, we will be in charge of all logistics regarding the transport of your celebration. Our luxury line fleet comprises the finest models and brands of party buses and limousine rentals, from which you can choose one of your dreams. Depending on your plans and your preferences, one of our reservation specialists will guide you in selecting the perfect rental. So, if, for example, you have an upcoming wedding party or prom night, it will be great for you to have an elegant classic stretch limousine. But if you are planning to have fun with your friends, we recommend booking one of our giant party bus rentals because they all have enough room to host a moving party. Our party bus service is the perfect match for bachelor/bachelorette parties, homecoming dances, kids' birthday parties, wine tours, and sporting events. Now, if you are planning to have a special night with your significant other because you are celebrating an anniversary, having a top-of-the-line party bus or limo rental will make it a memorable occasion. And that's because we will carry you in such a classy, smooth, and elegant way that you will feel like you guys are the star of the night. Under the radiant glow of the moon and the stars, you shall bask in a celestial aura, where the world will be fascinated by your presence, be it that you want to visit the renowned Fox Theater, the most fantastic available shopping areas in Atlanta, GA, like Perimeter Mall. And, finally, if you are planning to have a blast with all your friends bar hopping in the nightlife districts, you can do that too! But the best part is that you won't need to have a designated driver to arrive home safely because a well-trained chauffeur will be driving. Give us a call today so our 24/7 available customer service team can provide you with the actual pricing of the passenger party bus or limo rental you chose!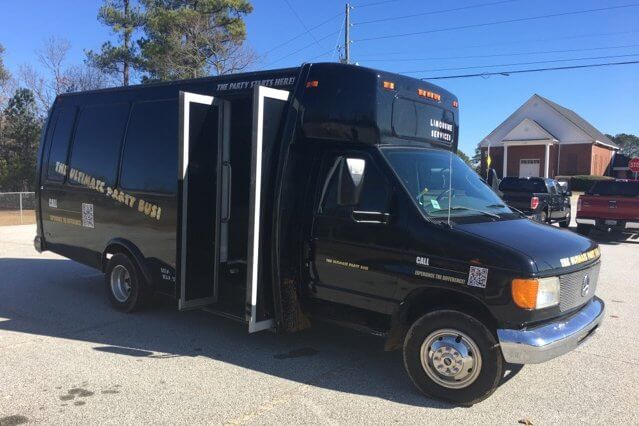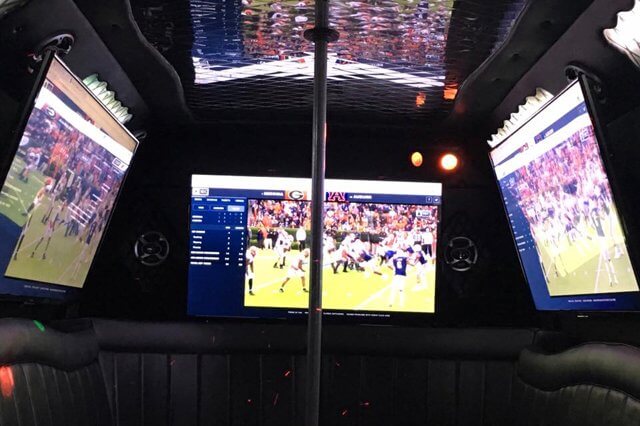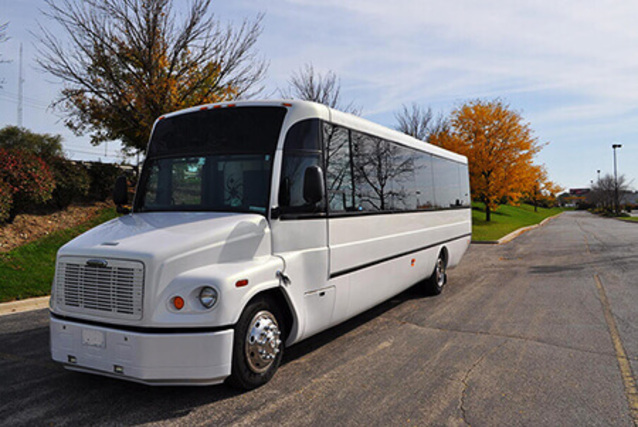 Level up your celebration in Perimeter Center with a deluxe limo or party bus rental!
As you read above, ATL Party Bus will accommodate any plans you have for a special occasion in Perimeter Center. Let us know what you have in mind, even your craziest party bus ideas, and our agents will organize everything so your schedule is followed to the letter. And although our party bus and limo services are mainly booked for celebrations like weddings, bachelor/bachelorette parties, and night outs, here at ATL Party Bus, we rent them for any imaginable event. That's why you can have a passenger party bus rental for the birthday party of your kid. With our professionalism and experience, we guarantee you that the responsible adults accompanying us and we will keep your child safe so they will have a great time next to their friends. Our custom party bus service will be up to your Perimeter Center plans. We keep all of our party buses and limo rentals in such a good state that they almost look brand new. That's because of the regular mechanical checks we do on them, passing them through an ultimate test so that there are no unexpected situations when you are riding them. Once you hop in the luxury rental of your choice, you will confirm that you have made the best decision by choosing ATL Party Bus. The first thing that you will notice is that you will be welcomed by its luxurious interiors, where you will find everything you need to have an unforgettable journey to your destination. Embodied within each of our limos and VIP party bus rentals lie the hallmark attributes that define an unrivaled standard of excellence: comfortable seating, a unique sound system, built-in mini bars, striking led lighting, air conditioning, and flat-screen TVs. As you see, you will definitely have an incredible time while partying on a luxury passenger party bus, SUV limo, or cool limousine from ATL Party Bus. That's why when you book a party bus or limousine rental, you can rest assured that all your transportation needs will be in good hands. So the next big thing you will have in mind is to have the most lavish celebration of your life. We await your call to explain to you all the information and details about our luxury transportation services!
Make your stay in Perimeter Center the best with a top-notch party bus or limo rental!