Party Bus Brunswick, GA
Welcome to the leading luxury transportation company's website, where you can find top-of-the-line limos and party bus rentals for your upcoming celebration anywhere in the Georgia area. That's right, although we are located in Metro Atlanta, our party bus and limo service coverage area expands throughout the state, even to coastal cities like Brunswick, GA. We are ATL Party Bus, the best option you have for leveling up a special occasion with an incredible Brunswick limo or passenger party bus rental. The party bus and limousine services that we provide are comprehensive, which means that from the moment you make your reservation, we will take care of every single detail regarding the transportation logistics of your special event. Being in the hand of the finest providers of Brunswick, GA, party buses and limo rentals will let you enjoy your celebration to the fullest without anything to worry about. This makes ATL Party Bus the best ally if you have coming up for your wedding, prom night, birthday party, date night, or anniversary. But since our party bus and limousine services are flexible, we will accommodate your plans. That's why you can rely on us for sporting events, corporate events, and even airport rides. Let us know what you want to have in mind during your stay in Brunswick, Georgia, and we will make it happen. And in case your celebration is in other of the nearby cities or islands in the Brunswick area, we will take you there. So if you want to visit Jekyll Island, Saint Simons Island, or Sea Island on a deluxe passenger party bus or limousine rental, you can have it. All of the above makes ATL Party Bus the most reliable option to improve 100% of all kinds of special events in Brunswick, GA. Give us a call today, and our customer service team will let you know our best deals so you can have a top-notch limo or party bus rental for a reasonable price!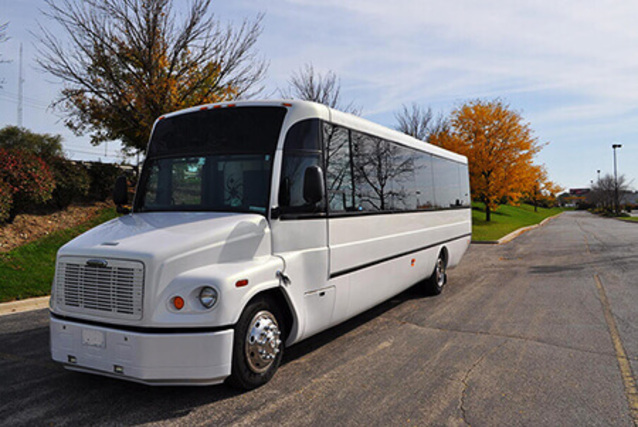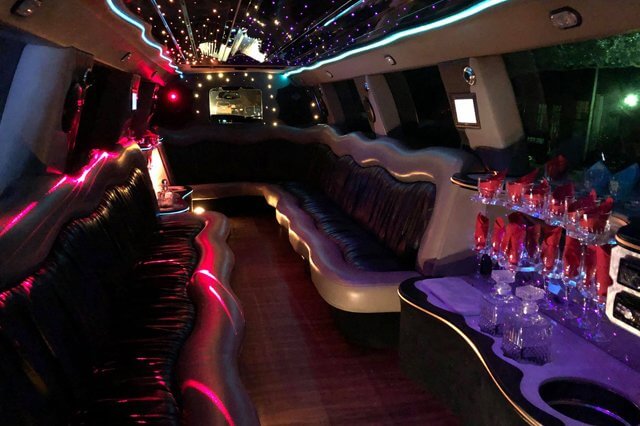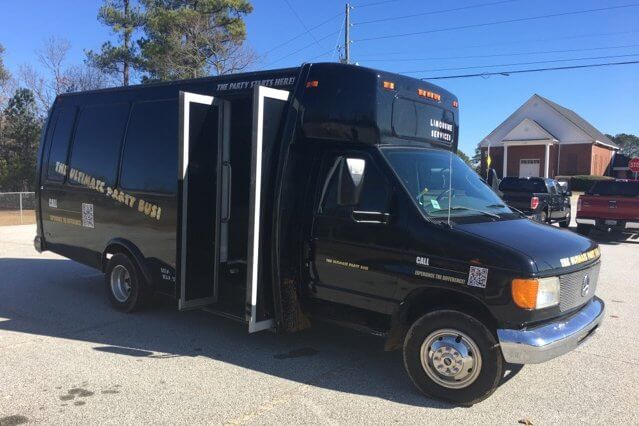 Five-star Brunswick, GA, party buses, and limo rentals for your celebration!
Is there anything better than having an incredible luxury means of transportation to take you wherever you want while you are having a great time? Here at ATL Party Bus, we will make sure that you have an unforgettable experience in Brunswick, Georgia, next to your loved ones, be it your partner or your friends. With our attention to detail-approach and professionalism, our party bus and limo services are the ones you want to meet your transportation needs. That's because we take our job very seriously to meet all of our client's expectations, no matter how challenging they may be. You will not find this level of commitment in other companies except ours. That's why renting a great passenger party bus or limousine is one of your best options if you want to make something out of the box for your upcoming special day. But what truly makes our limousine and party bus services the number one is the sum of our exceptional service and the incredible quality of our luxury vehicles. In fact, we keep them all in such a good state that they look as if they were almost brand new. This is because we do regular mechanical checks on all of our party buses and limousine rentals, and after each service, we do a deep cleaning so they are fresh and clean for the next customer. But what makes them excel is having both polished and neat exteriors and deluxe and comfortable interiors. When you arrive at your special event, you will attract all eyes to you while you are making that majestic entrance you have always wanted. If you wish to host a moving party, take it wherever you want, or just have a tranquil ride to your destination before the main event begins, you can do whatever you please. In both cases, you can take full advantage of all the amenities, such as the booming stereo system, the flat-screen TVs with DVD players, the led lighting, the air conditioning, the built-in bars with coolers, and the plush leather seating. Everything you just read is related to our luxury vehicles, but we have other transportation options in the Brunswick, GA, area. Whether you are planning group travel or you need car rentals for your Brunswick visit, you can count on ATL Party Bus. If it is the first option, we have a line fleet of charter bus rentals ready to take you on a safe and comfortable journey to your destination in the Brunswick, Georgia, area or any of the other cities in the state, like Saint Simons Island or Jekyll Island. Among the different options you will find in our catalog, there are many bus types, including coach buses, capable of carrying up to 55 passengers; shuttle buses for airport transportation; Mercedes Benz sprinter vans for quick trips to other cities; and mini buses for groups of less than 30 people. By the side of the top transportation company in the Georgia area, all your transportation needs will be fulfilled. So if you want to have an enjoyable experience, you will always remember it as one of the happiest days of your life. Call us today for instant party bus pricing, and our reservation specialist will help you find the ideal rental among our transportation options for the lowest possible price!
Relish having one of our first-rate limousines, charter buses, or party bus rentals in Brunswick, GA!