Atlanta Brewery Tours
One of the most unique activities you can do in Metro Atlanta, GA, is to take a brewery tour, visiting the most renowned breweries in the area. Whether you are having a special celebration or just want to do something extraordinary for your next night out with friends, this plan would be perfect for both cases. Now, if you want to seize your Atlanta brewery tour to the fullest, the best option is to have a luxury rental, be it an elegant stretch limousine or passenger party bus rental. With ATL Party Bus's limo services, you will have all your transportation needs covered from the moment you book one of our top-notch luxury party buses or limo rentals. Having professional and well-experienced people in charge of the transportation logistics of your special event is the guarantee that your plans will become a reality. From the moment you book with ATL Party Bus, we will be in charge of all the transportation logistics. Right away, one of our reservation agents will help you create an itinerary to visit all the breweries you want. You will be completely free to choose the sites you want to see, and thanks to our custom party bus and limo service, you can even take a tour visiting some fantastic places in Metro Atlanta, GA. By our side, you will have the opportunity to taste the best beers in town, be it international craft beers or local beers. In the greater Metro Atlanta, there is the finest beer scene with such a wide variety of exciting options, flavors, and tastings that you will be amazed. Take a second to imagine yourself and your group of friends visiting the number one breweries and distilleries in the area on a fantastic deluxe party bus or limo rental. Although you will be entirely free to choose which breweries you want to visit, we have made a list of what, for us, as the top breweries and distilleries in Metro Atlanta: Sweetwater Brewing Company, Three Taverns Brewery, Red Brick Brewing, Orpheus Brewing, Wild Heaven Brewery, and ASW Distillery. In summary, our first-rate party bus and limo service is the best option for taking full advantage of the Atlanta brewery tours!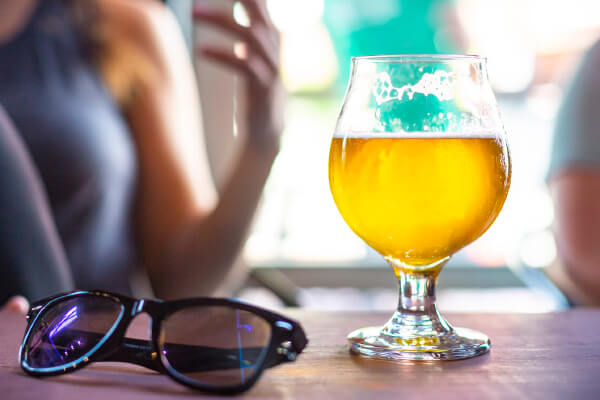 Professional ATL Party Bus' limo services for Atlanta beer tours!
One of the top activities for beer lovers in Atlanta, GA, is to take a beer tour to the finest breweries and distilleries in town. And that's because this city is the home of great sites where you can find different beer types, from exclusive craft beers to internationally imported beers. Here at ATL Party Bus, we will provide you with a personalized party bus and limousine service so you can enjoy your beer tour to the fullest. Our luxury party buses and limo rentals have plenty of modern features, so you can carry the fun wherever you want. With their built-in mini bars with coolers, booming surround stereo systems, plush leather seating, flat-screen TVs with DVD players, and air conditioned, you can create your private tour while tasting extraordinarily craft beers. You can turn our luxury rentals into beer buses or limos because you can celebrate there as if it were a beer-tasting room while drinking the beers you bought before. Our limo and party bus services are suitable for all kinds of special occasions, so even if you are planning a Monday night brewing, we will provide you with a luxury rental. On the other hand, you can also have our luxury transportation services for food tours and visiting Atlanta's best restaurants. Wherever you want to go on the limousine or party bus rental, the courteous chauffeur will take you there smoothly and elegantly, guaranteeing you will have a great time. That's why you can count on ATL Party Bus to visit the famous Ponce City Market, Piedmont Park, West Midtown, downtown Atlanta, or anywhere in the greater Metro Atlanta area. Let us know your ideas for that celebration in Atlanta, GA, and we will align with it no matter what. Contact us today via phone or email for a no-obligation instant quote on a limousine, party bus, or charter bus rental!
Choose ATL Party Bus's leading party bus and limo services for beer tastings and food tours in Atlanta, GA!