ATL Party Bus Birthday Parties
Happy birthday from us here at ATL Party Bus! We hope we're able to be of service for your big day, providing luxury transportation for your party needs! We offer a variety of party buses and limousines with a variety of features so you'll be able to find the perfect vehicle for whatever type of party you have planned, and for any age as well!
That's right, you can rent a party bus or limousine for any age birthday! And you'll find the make a great way to travel for every type of celebration! Of course the most common celebration we get called for is the big 21st birthday!
Because a 21st birthday is probably going to involve quite a bit of drinking, having a designated driver is a must. Let ATL Party Bus act as your DD for the night as we transport you around Atlanta in pure luxury! It will be like having your own private birthday club on wheels with one of our party buses! All you and your friends have to do is have fun! Drink, dance, turn on the colorful lighting, play your favorite music, watch movies, and enjoy your favorite adult beverages! Best yet, once the bars are closed, the bus can keep on partying! You can rent for as late as you'd like because we offer 24 hour service. You can really plan a custom party when you choose ATL Party Bus for your birthday celebration!
If you're not into the bar scene and have a completely different birthday celebration planned, a party bus is still a great way to go! Whether or not you opt to have alcoholic beverages on the bus, you can still enjoy music and dancing or relaxing with a movie! And surely sitting back with your friends and a giant TV is a preferable travel method to cramming into a sedan and car pooling to party destination! We can make birthday parties absolutely unforgettable, no matter the age! While 21st birthdays are the ones we get the most calls for, we definitely get called upon to service birthday parties for the older crown and even children's parties!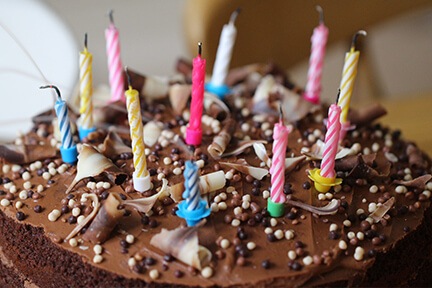 Now you might be wondering, how would you plan a kid's birthday with a party bus? Well, you just have to think outside the box. If you're planning for a small child, consider a trip to the movies or zoo, and use the coolers for juice boxes and snacks. Take advantage of the DVD players and play their favorite move during the ride. The kids will be memorized by this amazing way to travel! Our buses are safe as well, so no worries about bringing t he kids on board!
Now what about planning party for your teenager, where you may not want to accompany them on the bus? We can do that too! We will work with you, the parent, in planning the party. We will only make stops at parent-approved destinations so you won't have to worry about a thing. We also have precautions to ensure there will be absolutely no alcohol on board. We can explain these policies in detail when you call! We understand you want your teen to have fun and be safe, and we'll work with you to ensure just that!
Give us a call today to plan your best birthday party ever! Our agents are standing by, and we can't wait to help!