Party Bus Alpharetta, GA
Welcome to ATL Party Bus, the first-rate limousine and party bus rental provider for special occasions in Alpharetta, GA. If you want a reliable and elegant party bus/limo service that can take care of the unique special event's transportation logistics, you have come to the right place. The long years we have been providing transportation services for all kinds of situations have transformed us into luxury rentals specialists when it comes to providing a high-quality Alpharetta party bus/limousine service. When know what is needed regarding the transportation for your special event to make it a memorable celebration. From punctuality to the maintenance of our luxury vehicles, we take care of every single detail so all of your expectations are met. We have a large fleet of limo rentals and Alpharetta party buses of different sizes and models from which you can decide which one is the one that you like the most. When you call, one of our limo services reservation specialists will explain to you the various options we have available for the moment and will also guide you in choosing the right limousine or party bus rental Alpharetta for you. Be it a stretch limo with plenty of style and comfort for you and your significant other or a passenger party bus Alpharetta, GA, with plenty of space for all your friends, we have it ready just for you. Give us a call or email us so our team can give you the exact pricing on any of our party buses or limousine rentals just by providing us with some information. And from the moment you book your limo services, the transportation logistics of your special event in Alpharetta, Georgia, will be in the best hands!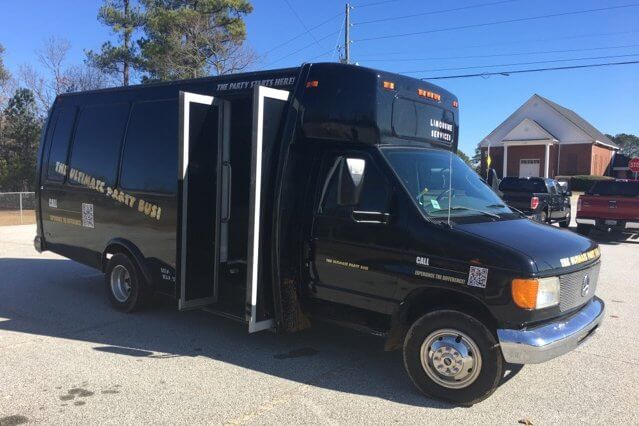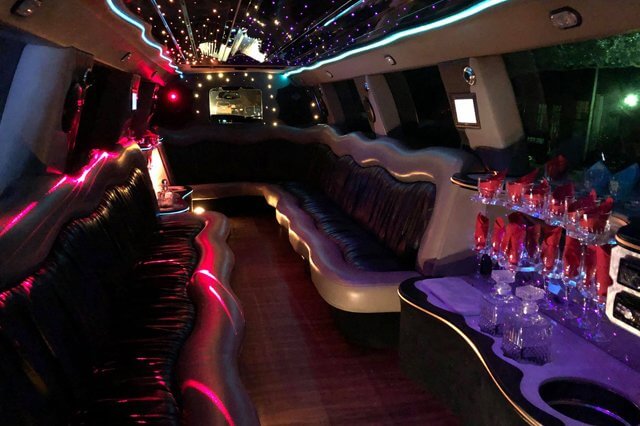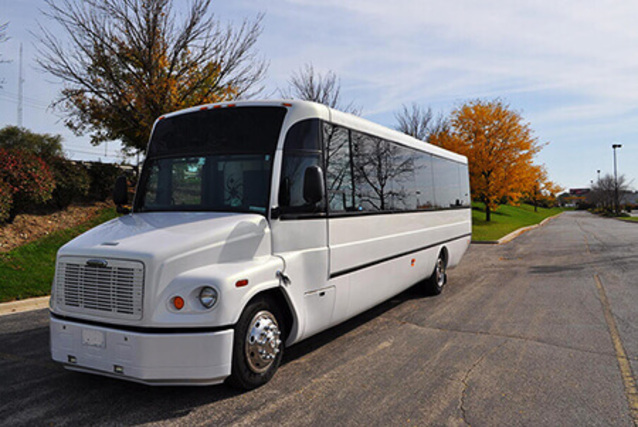 Arrive happy and ready to party on your special occasion; thank our party bus/limo services!
There are plenty of options to level up your next celebration, and one of the best ways is through our limo services by renting an Alpharetta party bus or limo so you can arrive in such a luxurious way that you will be the star of the night. Thus, from the moment you arrive at your destination, you will attract all the attention and be under the light of all the cameras. But the fun started much before, exactly the moment you hop in the Alpharetta party bus rental service or modern limo rental because you can begin to party right away. During the journey until you arrive at your destination, you will have a blast thanks to our limo services, so when you arrive, you will be already in the party mood. Even more, if you decide on a party bus rental Alpharetta and you are with all your party friends because you will have an exclusive moving party with a private dance floor where you can play your favorite music and drink the beverages that you most like. Each of our limos and exclusive black-party bus rentals will accommodate your specific needs, making us the best option for all kinds of special events. So if you have a birthday party, a prom night, a bachelor or bachelorette party, or a night out with friends, bar hopping, or a wine tour, you can reserve our Alpharetta party bus/limo services. You can also count on our limo and party bus rental Alpharetta for your wedding if you want a first-rate wedding transportation service that's up to such a momentous occasion. For more formal events where elegance and punctuality are a must, like, for example, corporate events or sporting events, you can have a black limousine or SUV limo. And finally, if you are visiting Atlanta, GA, for vacation or a business trip, you can have one of our black limo buses or superb limousine rentals for elegant airport transportation and be picked up by one of our professional chauffeurs.
Custom and professional limousine service for your special occasion in Alpharetta, Georgia!
With our premier luxury transportation services, you will have everything covered regarding transport for your special day. And as you read above, you can have our party bus/limo service for either your birthday celebration or bachelor/bachelorette parties, you just tell us what your next special occasion is, and we will align to it. We will be up to any celebration making sure that your itinerary is accurately followed and that you have a comfortable and safe journey. Although we mainly focus on providing world-class Alpharetta party bus/limo services, we don't forget to have and maintain our top-of-the-line party buses, sprinter limos, SUV limos, and refined limo rentals. Indeed, we carry out regular mechanical checks on all of our limousines and passenger party bus rentals, so there are no inconveniences during the ride. And also, after each rental, we do a deep cleaning of both its exteriors and interiors so our limos and party bus rentals are spotless when our customers hop in. This being clarified, each one of the party bus rentals and limousines has all the amenities necessary to have a great time while riding them. In case you want to celebrate hosting a moving party on the limo or party bus rental Alpharetta, you can do it since it has booming stereo systems, extraordinary led lighting, built-in coolers with bars, and all the rest of its luxury commodities. Or, in case you just want a calm ride, you can do it by lying down on its comfy plush leather seating, and watching movies on its TVs with DVDs, relishing the onboard Wi-Fi and the air conditioning. You will find all the last models of deluxe stretch limo rentals among our luxury fleet, such as our stylish Hummer limos. On the other hand, many Alpharetta party buses of different sizes are suitable for any group of up to 40 people. No matter what your final choice is among our different limo services vehicles, you will have a top-notch white limousine rental or an outstanding giant party bus rental Alpharetta, GA, to continue your party anywhere you want while at the same time, guaranteeing that you will come back home safely!
For group transportation in Atlanta, GA, check out our charter bus rentals!
Although we specialize in party bus/limousine service, we have other vehicles and transportation services besides limo and party bus rental Alpharetta, such as charter buses, sprinter vans, town cars, SUVs, school bus rentals, and more. With all of these different transportation options, we can provide first-rate vehicles for every situation where needed. Whether you are visiting Alpharetta, Georgia, for any reason or for Alpharetta residents having an upcoming celebration or group event, we are the best option available in the market. Now, for group outings, school field trips, and long trips to other cities in the state of Georgia, our coach buses are the ones you want. A charter bus is the safest and most affordable way to transport a significant group of people from one place to another. Depending on your transportation needs and the number of passengers, we can provide you with different types of coach buses. We got big motor coaches with enough room for large groups of up to fifty-five passengers. Those are ideal for school field trips. Nos, for smaller groups of 5 to 30 people, we can provide you with one of our mini buses or Mercedes Benz sprinter vans. And finally, if you prefer something more practical than a limo or party bus Alpharetta, GA, we have shuttle buses for airport transportation, corporate events, bachelor or bachelorette parties, and concerts at Verizon Wireless Amphitheatre at Encore Park.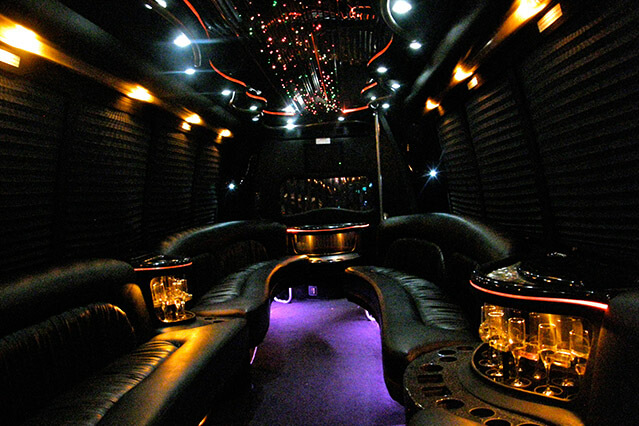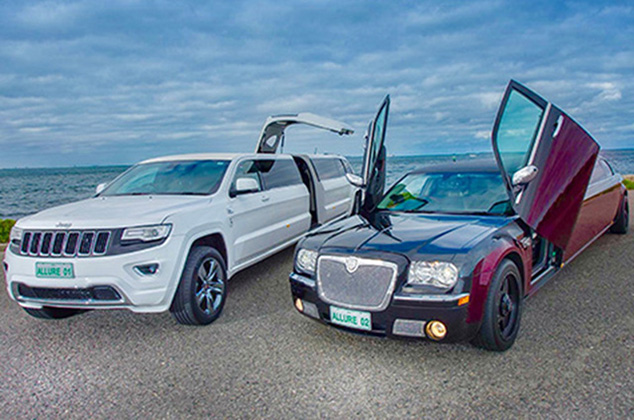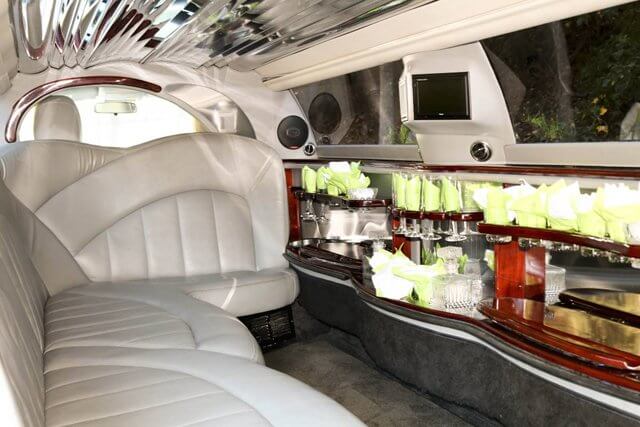 Take advantage of the most affordable party bus prices in Alpharetta, Georgia!
If you are ready for the perfect rental service and have one of the most amazing experiences of your life for your next special occasion, don't think twice and rent one of our classic or chic stretch limos or party bus Alpharetta rentals. Our luxury transportation services will be your best ally that will take care of all so you can relax and enjoy your special day. With our custom Alpharetta, GA, party bus/limo services being in charge, you can rest assured that your plans and times will be met. Whether you are looking for an Alpharetta party bus, limousine, town car, SUV, charter bus, or shuttle bus rental, we have the perfect vehicle for you among our different transportation services options. And on top of it all, we have the most attractive limo, party bus Alpharetta, and charter bus rental prices in Alpharetta, GA.
Call us to reserve any of our multiple vehicles, including grand party buses, shuttle buses, town cars, charter buses, or limo rentals, for an affordable price!